To delete a report, click Dashboard to view your list of previously run reports.  
Next to the report you wish to delete, click the small arrow, and select Delete.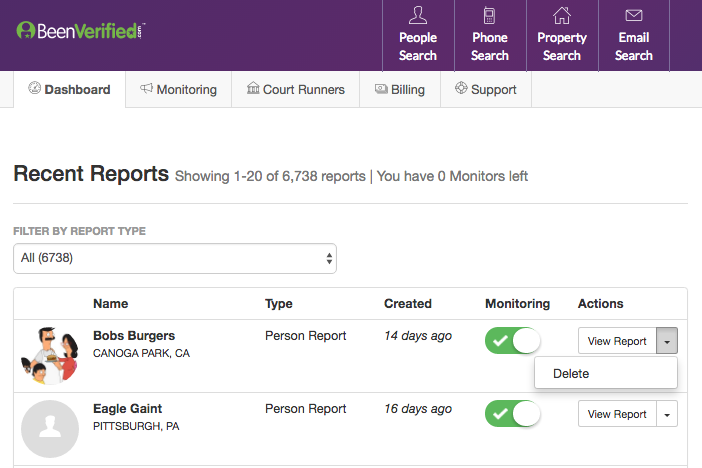 This will remove the report from your list of previously run reports. Once you delete a report, it is not possible to "un-do" the deletion.  You would need to re-run the search, in order to view the report again.
Please note - if you attempt to delete a report you are currently monitoring, you will be notified that you are trying to delete a monitored report, and will no longer receive updates for that report.
Looking to delete multiple reports at once?  We are working to add this feature in the very near future, so please stay tuned.
If you have any additional questions, please feel free to contact us at 888-579-5910 or at support@beenverified.com.